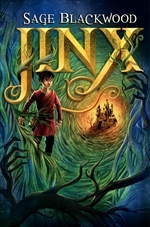 No doubt you have read book reviews for adult fiction that excoriate the writing for employing trite characters, hackneyed plots, and old, hoary thematic tropes. No doubt you have read some of these books as well, and found them to be nauseatingly boring reads. What fun is a story without plot twists and characters who explode conventions and challenge one's notion of what makes a good tale?
No doubt one has gained considerable satisfaction in pointing out what these tropes are and why they make for mediocre fiction. Editors and agents in particular attack with relish submissions that rely on vapid, timeworn themes and techniques.
Even editors and agents dealing with children's books.
And yet…what are tropes to children? Put simply, they don't exist, particularly for younger children who are just beginning to explore the fictionverse. They don't care if a villain is done up in paint-by-number colors, or a plot device is predictable as apple pie. They don't care if adult readers know just what the hero is going to do because they've read it so many times before.
And yet…kidult fiction must also appeal to adults, who evaluate, purchase and often read said fiction to children. A writer of such fiction must perform a balancing act for two widely differing audiences.
Which brings me to my latest Middle Grade Novel read, Jinx by Sage Blackwood (aka Karen Schwabach). This fairly long (360 pp.) fantasy tale is about a preteen boy named Jinx. Who is—surprise, surprise—an orphan.
Really. Who would have guessed that a children's book would feature a main character who's an orphan? Well, just about anyone would have guessed. I haven't done an official survey, but I wouldn't be surprised if one out of three fantasy tales for kids nowadays features at least one orphan, particularly as the main character. As an adult, I find this distressing. It's a cheap and easy way to elicit sympathy for the protagonist, conveniently eliminates parents from the story, and gives the protagonist a convenient cause or sense of longing.
Know what? Kids don't give squat about my feelings here. And I can't blame writers for thrusting the mantle on orphans when the most popular kidlit hero of modern times, a Mr. Harry Potter, was an orphan par excellence.
Such orphans have to overcome a terrible temporary home life (the Dursleys) and find a substitute parental figure (Dumbledore). Jinx's version of the Muggle family members are superstitious, mentally challenged villagers who live in a clearing in a scary, magical forest. Like Harry, Jinx's substitute dad is a wizard. Only in this case, the wizard is only marginally better than Jinx's abusive stepdad. But you know, the wizard knows stuff. Interesting stuff. And Jinx is so ready to find out what it is.
Jinx has no Hogwarts to provide endless snarky relationship tangles, but he does meet a couple of other magical wannabe kids. For awhile they thrash out their differences, and it's kind of fun, but some of the conversations go on and on and on—Blackwood could have trimmed 50 pages of conversation and avoided some of the dreaded mid-novel sag. Things pick up when they meet a truly evil sorcerer, who nonetheless has his charms. I won't say what happens—spoilers and all that—but the threesome deal with some loathsome evil here that's also thankfully not too graphicly depicted.
Kudos to Blackwood for avoiding the trap of creating a cartoon evil character, at least. Her three kids may be in a fantasy world, but they are just like kids in our neck of the Universe. I guess that's good enough for me to ignore the fact that she mined the Orphan Trope like a California prospector in 1849.